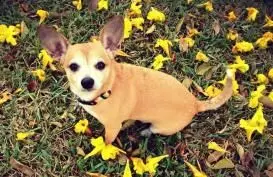 Our hospital is proud to have a "Rainbow Fund" that is used to help animals in desperate need of intensive care and medical attention.
The Rainbow Fund is also used for critical life-saving procedures for pets of families facing unusual financial hardship. To be considered as a potential recipient, the pet must have a reasonable prognosis for good long-term recovery.
If you would like to make a donation to our fund, please contact us at 813-996-3800 or ask us about donating at your next appointment!
We would not have the ability to help animals in need without the support of our wonderful clients! Thank you all for your kindness and generosity over the years!